WZZK PRESENTS MICHAEL RAY!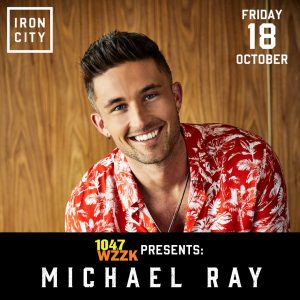 104-7 WZZK presents Michael Ray with special guest Jimmie Allen live in concert at Iron City Friday October 18th!
Plus, now is your chance to think a little less and enter a little more to take yourself and nine of your friends to the show, visit with Michael backstage and have a post wedding party as we celebrate Michael's marriage with Carly Pearce!  Enter DAILY to WIN a Michael Ray wedding party VIP package HERE!
Tickets on sale HERE