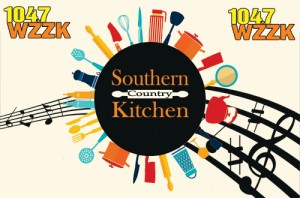 Every weekday from, we'll be cooking up plenty of Alabama's Best Country (requests are always welcome), featuring Daily Specials (a few of the hottest songs now), plus Dana will share the recipe of the week! Enjoy!
Recipe for the week of 5/20/19
Grandma's Salmon Cakes (recipe courtesy of JESS4UANDME via allrecipes.com)
Prep: 10 minutes
Cook: 20 minutes
Total time: 30 minutes
Yield:  4 servings
Ingredients
1 teaspoon ground black pepper
3 TBSP Vegetable oil
1 (14.75 oz.) can salmon, drained and flaked
2 eggs, beaten
1 small onion, diced
Pick through the salmon and remove any bones. In a mixing bowl, beat the eggs and add the diced onion, salmon and pepper. Mix thoroughly.
Shape into 2 ounce patties; about 7 or 8 patties. In a large skillet over medium heat, heat the oil. Fry each patty for 5 minutes on each side or until crispy and golden brown.
Serve with mac and cheese or any other side dish.
Wanna share one of your recipe's? Email Dana! dana@wzzk.com
Check out Dana's Recipe of the Week Podcast!
Kitchen Bug