Ron Foster's Gospel Jubilee is sponsored by: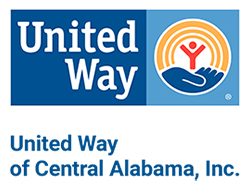 Born and raised in Shelby County, Alabama, growing up Ron Foster was your typical boy from the south. He loved God and college football. But possibly not so typical was his love for Southern Gospel music. While his friends were listening to other genres of music, Ron had his radio tuned to whatever station was playing The Chuckwagon Gang, or The Cathedrals. And his passion for the music is still very much alive.
Ron's first job in radio was at WGTT, a small indepently owned station in Alabaster, Alabama and for the past 15 years, Ron's home has been at WZZK hosting The Sunday Morning Gospel Jubilee.
Some of the honors Ron has received throughout the years include being twice nominated as one of the Top 5 DJ's in America, as well as being a nominee for six consecutive years as one of the Top 10 DJ's in America (large market). He was also the recipient of The Singing News' Golden Mic Award in 2011.
Ron has been married to his sweetheart, Kim, for 30 years. They have one son, Austin, who you can hear co-host alongside of Ron.
If you would like to get in contact with Ron, he can be reached at
ronfosterwzzk@yahoo.com