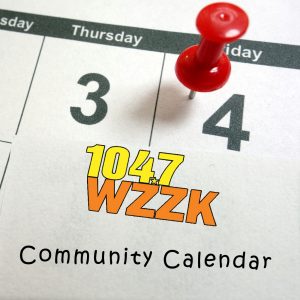 Below are some community events that we'd like to make you aware of. If you have something that you'd like to add to this page, email complete details to craig.allen@wzzk.com. Thanks!
***
You're invited to "Put Christ Back In Christmas" Tree Lighting–a free, local event open to the public On Saturday, December 15th at 7pm at Scouts Square on the corner of Canyon Road and U.S. 31 in Vestavia Hills.
McDonald's will provide coffee and cookies.  Leaders from different churches will speak including Dr. Bill Brunson, Senior Pastor of Vestavia Hills United Methodist Church and Reverend Jeremiah Stone, Youth Minister at Vestavia Hills United Methodist Church.  Sandy Sprague, Choir Director at John Carroll Catholic High School, will sing and lead the crowd in carols.