Alabama Country Gold with Jay Michaels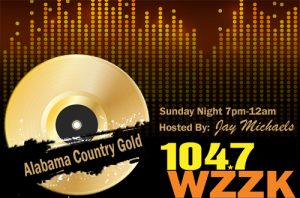 Tune in for 5 hours of your ALL TIME FAVORITES each Sunday Night during Alabama Country Gold with Jay Michaels, 7-Midnight on WZZK!
About Jay:
At the age of 5 I knew that Drums and Radio would be my life and I stuck with both. Started in radio in 1966 at the age of 16 in Cullman Al. and then on to Birmingham, Montgomery, Indianapolis, St. Louis, Raleigh, Knoxville and eventually back to my hometown of Birmingham in 1982 at WZZK. I was born in  Birmingham and my hobbies include playing drums professionally at 18 in Ft. Walton Fl. for the Shelby Singleton Record Co. with a few National Hits. Still active playing in bands around Birmingham. I love radio Production and I'm  currently doing voice-overs for radio stations around the country  I have 3 grown boys and live in Helena AL. currently enjoying retirement and doing a successful classic country request show on the great WZZK for the past few years on Sunday evenings. Now loving my drums and working with family at WZZK.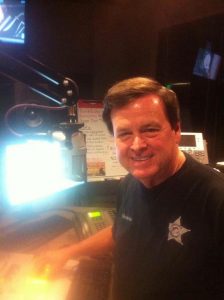 Sponsored by: